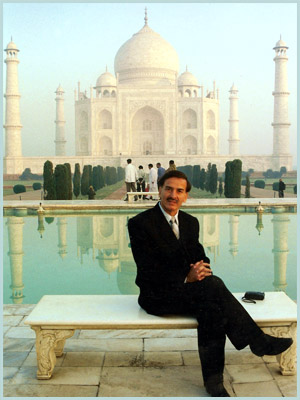 RAJESH KUMAR - Brief Profile
A product of Delhi's Shri Ram College of Commerce, Asia's best commerce college, Rajesh pursued cricket statistics at an early age before joining the Bank's service.

Having opted for VRS after working for a Nationalised Bank for over two decades, he has not regretted the decision during the last fifteen years. Apart from a regular contributor in the cricketing bible, Wisden Cricketers' Almanack, Rajesh has brought out five World Cup editions for Australia's Peter Murray. Assisted Bill Frindall, the doyen of cricket statisticians since 1980 till his death in January 2009 during the publications of The Wisden Book of Test Cricket, The Guinness Book of Cricket Facts and Feats, The Wisden Book of Cricket Records, Limited-Overs International Cricket and Playfair Cricket Annual.